Our patients are awesome! Here are some examples of the wonderful things they are accomplishing after controlling their allergies and asthma. We are so inspired by them, and hope you will be too!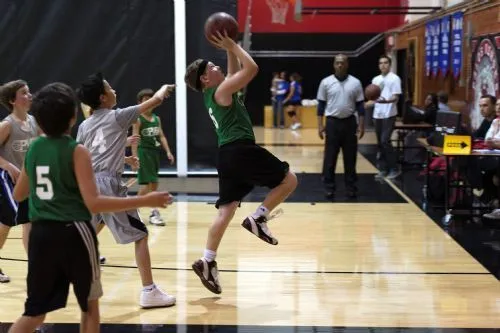 Matthew R. loves basketball and baseball. He and his team were division Champs last season! His parents were in awe watching him run back and forth down the court. He was able to compete and win with the help of Dr. Buchsbaum and his nebulizer treatments! Matthew wants other kids to know that his asthma doesn't stop him from competing and being an athlete!
Karina K., a patient with well-controlled asthma, is shown here climbing the cables to the top of Half Dome at Yosemite National Park. She hiked 8 miles to get to this point!
Nick M. has triumphed over his asthma and is playing trombone for the El Segundo High School Marching Band. The band placed 3rd in the State of California championship competition this year!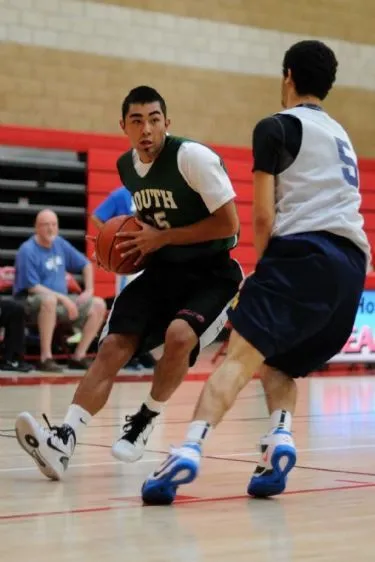 When David was a preteen he suffered several asthma attacks that took him to the emergency room to get nebulizer treatment to stop the wheezing. He also was suffering from allergies and was getting sinus infections 2 to 3 times a year. Through his primary doctor and subsequent referal to our Allergist Dr. Buchsbaum, he underwent allergy screening to get shots to control his allergies. As a result of these allergy shots, he now seldom gets sinus infections. His asthma was also able to be controlled by the use of singulair as a regular asthma control medicine and the use of a inhaler before sports practices and games. He now plays sports rigorously without the worry that he will have to go to the emergency room for an asthma attack. He is now a junior in high school at South High school and his J.V. basketball team went 10 and 0 this season and won the Pioneer League Title. At his old school, North High School, He was awarded MVP Swimmer of the Junior Varsity Swim Team and Best Rebounder of the Junior Varsity Basketball Team.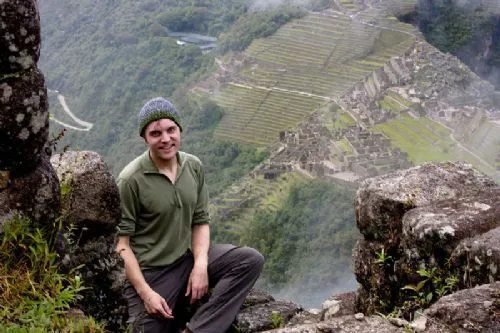 I was less than two years old when I first was hospitalized for my Asthma. Despite my parents' best efforts, I would find myself back in the hospital pretty much every year. I treated with a nebulizer three times a day normally, but if something was causing my asthma to flare up we would increase the frequency and watch my heart rate. Hospital trips were triggered by things like the flu, or major wildfires. I grew up in Southeast Alaska, and giant wildfires in the north could sometimes leave the air quality bad over most of the state (and Western Canada). I would occasionally be put on prednisone, particularly during a hospital visit. But I did not require it all the time.
I didn't let the asthma get in the way too much. I still played sports (Soccer) - though I did have to play positions that involved more sprinting than endurance running. My family camped and hiked frequently, we were very outdoorsy. We had a generator that we carried with us to power my treatments when we were camping far from electricity (such as remote beaches on Lake Atlin, in British Columbia. When I was thirteen, my father took me Caribou hunting above the arctic circle - we were air dropped by bush pilot some 70 miles from the nearest road. We used a bike pump to power my nebulizer during that seven day expedition (likely not medical-grade air pump, in retrospect I wonder whether I inhaled any micro particles I shouldn't have). I remember one morning was below freezing, and the saline solution in the nebulizer was freezing. We had to climb into our sleeping bags and pump the warm air from inside.
My last hospitalization was at age 14. Shortly after which my parents sent me to National Jewish hospital (a long trip for an Alaska boy). This was not my first time seeing a specialist, I often flew down to Seattle when I was young. But things had advanced substantially since my last visit - perhaps four years earlier. My treatment was modernized and I found that my control was now firm, I had no major asthma events through high school. Somewhere in this time frame, I largely outgrew my asthma and allergies. Once in college (and perhaps slightly less careful about my treatment), I discovered that I could drop for entire months my inhaled steroid use - even while exercising occasionally. I still required some treatment when sick or certain allergy triggers came into play, but generally treatment had become a exception I needed to be prepared for; it was no longer a required part of my daily life.
This Fall I visited Peru for a few weeks. I spent seven days traveling to and exploring the high altitude regions around Cusco and the Inca rdrsuins of Machu Picchu. Though I carried several medications for treatment, I never needed them - even when I day hiked up Huayna Picchu (a hike at 9,000 feet with substantial vertical). It was beautiful! And my asthma was nowhere on my mind (though my eczema was!).
Brophy H. plays both baseball and soccer now that his asthma is under control.
After dealing with severe allergies to animal dander for 37 years of my life, I am both relieved and happy to proclaim, that I no longer suffer from people's lovable, furry pets! Thanks to South Bay Allergy and Asthma Associates, I can now spend time visiting with family and friends who own pets. In the past, my chest would tighten up, and I would have to be hospitalized for my severe asthmatic reactions to pet dander. Now, after only just one year of of immunotherapy through my own personalized allergy serum shots, made for me in the office, I can enjoy time with pets. I recently was able to spend the night at my sister's home, alongside her dog. My proof that immunotherapy works for me, is that I no longer have to puff on my inhalers or swallow an allergy pill. Thank you South Bay Allergy and Asthma Associates,Stephanie M
If you are interested in sharing your success story with us, please email your picture and/or story to

[email protected]


We look forward to hearing from you!